We would like to thank everyone for their support and donations to our food bank this month and upcoming months.
We would like to thank those that have sponsored us for our trip to Edmonton, AB for this years FBC – National Conference
Kin Center
Be Alive Horizon
FBC
Andrew DeRoche
Wesleyan Church-Nelson
Lois Vickers
Diane Jukes
Dr. Zigante
Lyttletown Pentecostal Church
Daniel Smezok
Metepenagiag Foodbank
Harvest House
MEMA
Denise Brophy
David Delano
Lorne Campbell
Arden Sturgeon
Huestis Insurance – Blackville
Thomas Sturgeon
Blackville Credit Union
Timmy Vickers
Blackville Foodland
Thank you FBC for 2022 Capacity Boost Grant
Food Rescue Program: To improve our system capacity to expand our perishable food recovery programs with the ultimate goal of increasing the amount of perishable food we are able to accept from recovery partners and thereby increase the amount of food made available to food insecure households in our community and Miramichi.
Thank you TELUS for the generous grant to purchase fresh fruit and vegetables for our clients. Our foodbank clients have received donations of fresh fruit and vegetables on a monthly basis. We have also provided fresh fruit and vegetables to the Salvation Army in Miramichi and Housing Solutions Miramichi who are working with the homeless population.
Thank you:
We would like to thank the Rotary Club of Chatham for their generous donation. This will go towards the installation of our propane stove so that we are more efficient in serving hot meals to 260 plus seniors a week.
Thank You:
Thank you to Employment and Social Development Canada ("ESDC") for establishing a COVID-19 Emergency Community Support Fund and having chosen the United Way Centraide Network to administer these funds in local communities such as the Greater Blackville Resource Center.
With these funds GBRC will be implementing a meal program for seniors, were we will be providing a nutritional home-made meal for pick up or delivery 3 times a week for 12 weeks.
– Emergency Community Support Fund (United Way Moncton)
– Mazon Canada for accepting our grant.
– Loblaws Atlantic Superstore Miramichi
– Loblaws Blackville Foodland
– Community Food Center
– Kinsmen Center
– Sussex Sharing Club
– Second Harvest/Food Rescue
– Angels to Angels
– Sobeys Food Rescue
– Huestis Insurance Group for their financial support.
– Blackville Village Office for Gift cards to Blackville Food Land.
– United Way for their financial support.
– Roussel Toyota for their Financial Donation
– Erik Walls for the donation of potatoes.
– FDA for all the work they are doing on our behalf.
– McCains, JD Irving and McKenna Foundation for their donations and financial support.
– NB Children's Foundation for their financial support
– Stanley Mutual Insurance for their donation.
Thank you to our essential workers for all they are doing.

Thank you Angels to Angels for your generous support.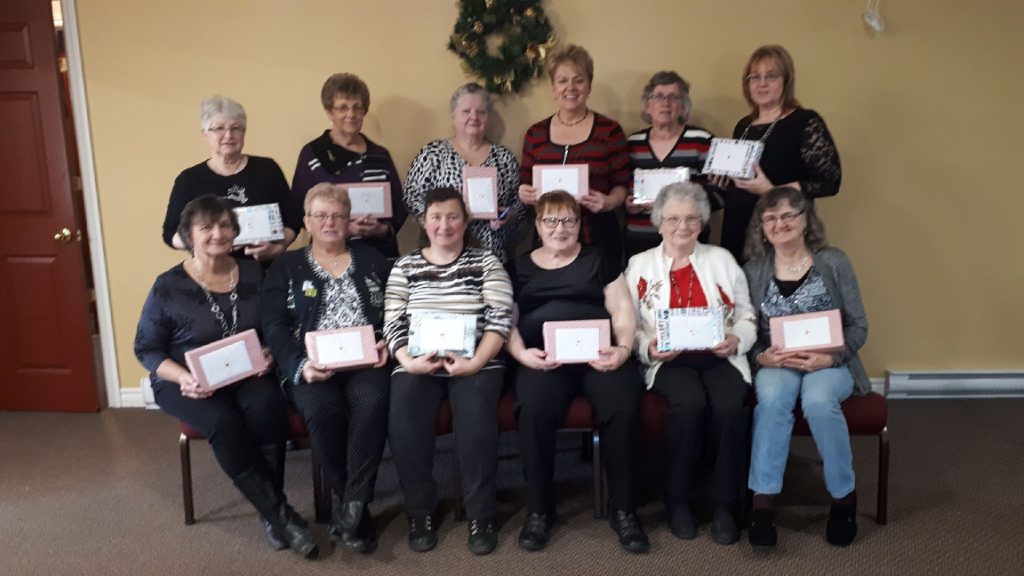 Thank you to Connors Stilwell for financially sponsoring our attendance to the Food Banks Canada National conference in Halifax.
Thank you to Hershey and Food Banks Canada for providing GBRC with funding to implement the Food Explorer Program, an education and skills-building program for children.
Rev. Albertine Le Blanc; Founder and President of the GBRC would like to say "Thank You" for supporting your local Food Bank through the giving of your time, food donations and financial support.
Hershey and Food Banks Canada for supporting the Food Explorers Program (2019)
Sobeys Recovery Program
Valufoods for ongoing donations.
The Blackville Fire Department 50/50 draw in December 2018.
Local community for donations of non perishable food items.
Thank you to all of our volunteers who give endlessly of their time to serve others.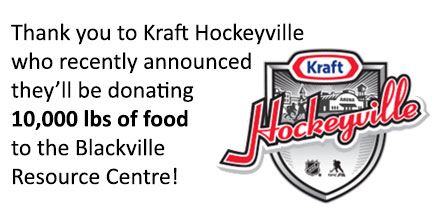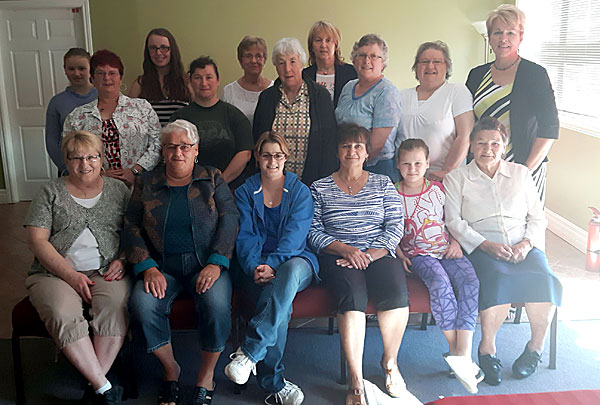 GBRC volunteers who manage the thrift store and food bank.
2022/23 Board of Directors
GBRC is run by a board of directors and a small group of dedicated volunteers.
Founder & President: Rev. Albertine Le Blanc
Co-Founder: John LeBlanc
Vice President:
Treasurer: Lois Hare
Secretary: Denise Connors
Directors: Fr. Gerry Laskey
A special Thank You to our faithful volunteers past and present:
Sandra Cooper
Lorraine Cortes
Doris Coughlan
Lou Curtis
Matthew Downey
Elizabeth Keenan
Brett Jardine
Darlene Jardine
Myrna Jardine
Silas Jardine
Chelsey Le Blanc
Siobhan Laskey
Ken MacIntosh
Gail Mullin
Lori Peterson
Penny Siddall
Doreen Stewart
David Nordin
Joy Nordin
Lorraine Underhill
Stacy Underhill
David Vickers
Lois Vickers
Roland Walls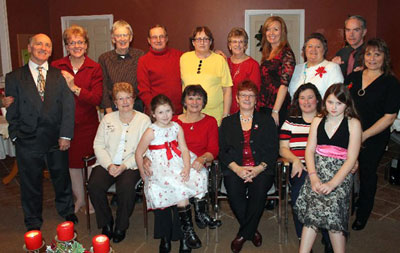 GBRC Volunteer Christmas Party
Individuals:
Ken & Judy Barker
Brent Bishop
B. Brophy
Murdock Burns
Leonard Byrenton
Christian Connors
Begton Coughlan
Linda Coughlan
Joan Coughlan
Margaret Craig
David DeRoche
Brad Donovan
Mrs. Erdie
Eldon & Vera Gillespie
Bobby Hallihan
Lois Hare
Evelyn Hartling
Colleen Hallihan
Robert G. Hallihan
Connie Hambrook
David Hambrook
Sterling Hambrook
Mayor, Andrew Hawks
Chester Jablonski
Daphne Jardine
David Jardine
Geraldine Kennedy
Ted Lynch
Mike McLaughlin
Curtis McCully
Anne-Marie O'Hearn
Lacey LeBlanc
Nancy Stephens
P. Stephens
Myles Sullivan
Richard Sullivan
Myles Sullivan
Zachary Taylor
Diana Underhill
Sally Underhill
Shirley Underhill
Sharon Wilson
A.C.W.
Blackville Credit Union Day Donations
Blackville Credit Union
Blackville Home Hardware
Blackville High School Students
Blackville RCMP
Blackville Teachers
Blackville Village Office
Blackville Seniors
Blackville Women's Institute
Bell Aliant
Compass Group Canada, Bayer Inc.
& Food Banks Canada for
Community Garden Grant

Connors Stilwell
Derby Parish Senior Citizens
Food Banks Canada
Georgina Foundation
Kraft Foundation Capacity Building Grant
Kraft Heinz Foundation
Knights of Columbus
NBAFB – Food Director – Greg Doucet
Oromocto Food Bank
Periwinkle Daycare
RCL Branch 49
Roussel Toyota
Telus
Towne Mazda
Trio Pizza Food Drive
Valufoods 50/50 Draw
Walmart Capacity Boost Grant
Girlguides participating in our Food Explorer Program
Walmart Foundation
Alcohol Foundation
Sobeys
Churches
Derby United Church
Hillside Baptist Church, Blackville
Holy Trinity Anglican Church Women, Blackville
St. Agnes Anglican Church, Gray Rapids
St. Andrew's United Church of Canada, Blackville
St. Raphael's Roman Catholic Church, Blackville
Upper Blackville United Baptist Church
Voice of Hope Ministries Inc.
Community Garden
We would like to thank Food Banks Canada, Compass Group Canada and Bayer Inc. for supporting our Community Garden.
We would also like to thank all the volunteers that helped make the community garden happen:
Ashley Underhill for top soil, Hughie Hallihan for gravel, Byron John Connors for manure, Martin Arbeau for driving the tractor, John LeBlanc for lending his tractor, Karen and Paul Arbeau for hauling peat moss from town, driving tractor, assembling boxes and filling boxes with everything and Greg Doucette for building, assembling and filling the boxes, lending truck to haul the gravel and driving the tractor.
Click an image to enlarge.
Thank you Kraft Heinz Foundation and Food Banks Canada for making the Crock Pot Classes possible.
Thank You FBC and Walmart for the Capacity Building grant allowing us to purchase a van for food recovery.