Food Explorer Program with Girl Guides and Brownies.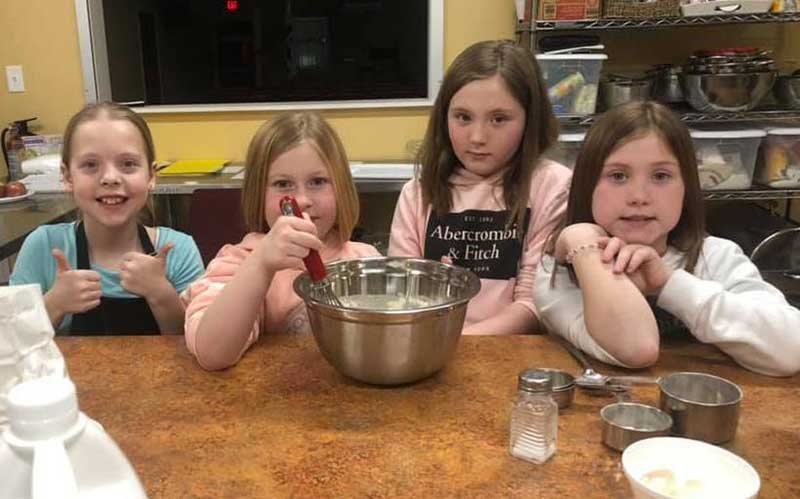 Thank you to Hershey and Food Banks Canada for providing GBRC with funding to implement the Food Explorer Program, an education and skills-building program for children. This program is designed to improve food literacy for Canadians ages 9-11 years. By equipping kids with this knowledge and understanding, we hope to lessen hunger and support good health in the long term.
Thirteen Girl Guides and Brownies in our community participated in the program. The seven week Food Explorer program taught the children how to prepare healthy meals and snacks that are fun and easy to make. They learned basic cooking skills, kitchen safety, using kitchen utensils and proper cutting techniques.
They learned how to cook and prepare healthy burittos, Shepherds pie, tossed salad with home-made dressing, yogourt and fruit "sundae" with granola, spaghetti with meaty tomato sauce, pancakes, a nutty fruit dip and more!
As you can see from the smiling faces in the photos they had a great experience, learned a lot about food preparation, cooking, and clean-up, had fun and of course enjoyed eating their tasty creations!
Click photos to enlarge…