Its that time again. We are very excited to be starting our Christmas Sale on Wednesday November 6th. We have had lots of donations and are thankful that they keep coming.
We've got Christmas ornaments, dishes, decorations, lights, Christmas sweaters, tablecloths and linens, holiday dresses, jewellery and many "new to you" gift items!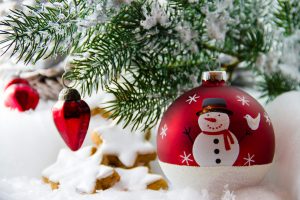 Donations of gently used Christmas items are accepted and can be dropped off at the centre during regular hours – Wednesday & Thursday (10-3pm), Friday (10-2pm). Photos will be posted on Facebook when we have everything setup.
Proceeds go to support the Blackville Food Bank. Greater Blackville Resource Centre (GBRC), 12073 Route 8, Upper Blackville, NB. Tel: 506-843-9024
Christmas Sale starts Nov. 6, and will run the same time as our regular hours. We hope to have it going for 3 to 4 weeks, or as long as our Christmas decorations last.
Our hours are Wednesday and Thursday 10am to 3pm and Friday 10am to 2pm.