Giant Fundraising Yard Sale
We will be having a Giant Yard Sale at the Greater Blackville Resource Centre (GBRC) Saturday Sept. 7th from 9am to 1pm. Proceeds from the yard sale are in support of the Blackville Food Bank.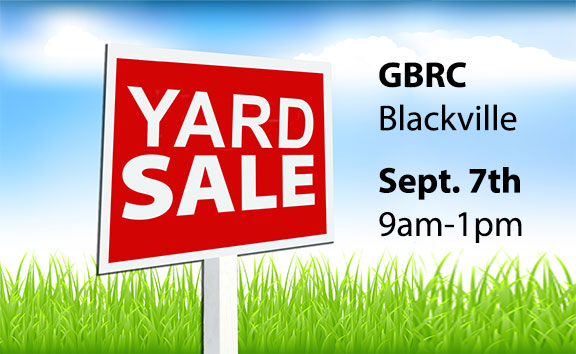 There are lots of items to choose from… clothing, shoes, purses, linens, household items, jewellery, ornaments, dishes, etc.
There will also be great deals in our Thrift Store that day with fill-a-bag specials. Our thrift store is proud to offer good quality clothing for men, women & children at great prices.
GBRC is located at 12073 Route 8, Upper Blackville, in the Voice of Hope building.
For more information about GBRC, thrift shop or food bank, please visit their website at www.blackvilleresource.com.