NEW HOURS!!
We are OPEN…
Tuesday: 10am to 3pm
Wednesday: 10am to 3pm
Thursday: 10am to 3pm
Friday: 10am to 3pm
Cash only, no debit.
We operate a thrift store selling gently used clothing, shoes, bedding and household items at discount prices. The thrift store is open to everyone and not just clients of the food bank.
Everyone is welcome to come and shop! The prices are very reasonable with most clothing items priced at $5 (adults) and we often have special Fill-a-bag for $10 sales. All clothing is sorted and inspected by volunteers and anything that is torn or stained is discarded.
We continue to be amazed at the good quality, brand name clothing that is donated!
YARD SALES 
We have fundraising yard sales every month in the summer to raise money for the Food Bank. They are held on one Saturday each month and are from 8am to 1pm. Donations are always welcome!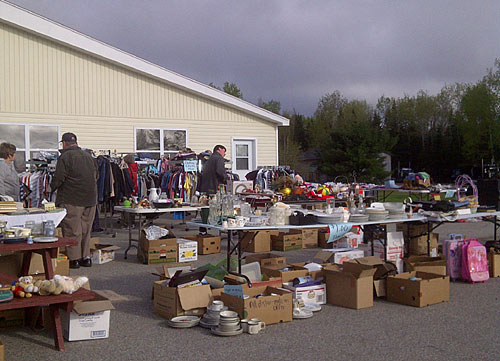 One of our giant summer yard sales.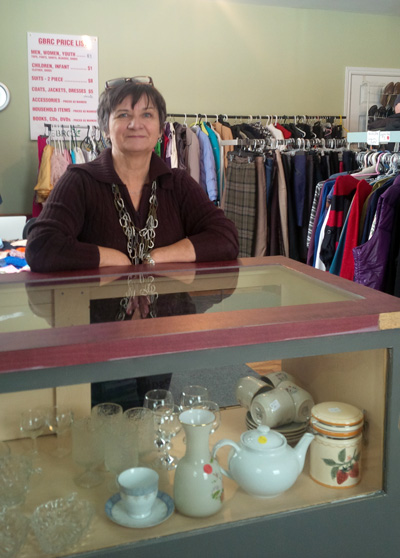 You'll receive a friendly greeting from one of our volunteers at the Thrift Store.