New Thrift Store Hours 2023
Tuesday to Friday
11am to 4pm
We will be having Toonie Tuesday sales every week!
Yard sale tables will be set up inside, rain or shine and outside on nice days.
NEW SUMMER HOURS
(June 27 - August 26, 2022)

We are now OPEN… 
Monday to Friday - 9am to 5pm
Cash only, no debit.
We operate a thrift store selling gently used clothing, shoes, bedding and household items at discount prices. The thrift store is open to everyone and not just clients of the food bank.
Everyone is welcome to come and shop! The prices are very reasonable with most clothing items priced at $5 (adults) and we often have special Fill-a-bag for $10 sales. All clothing is sorted and inspected by volunteers and anything that is torn or stained is discarded.
We continue to be amazed at the good quality, brand name clothing that is donated!
YARD SALES 
We have fundraising in the summer to raise money for the Food Bank.
Summer 2022 Yard sales: July 16th and August 20th: 8am to 1pm.
Donations are always welcome!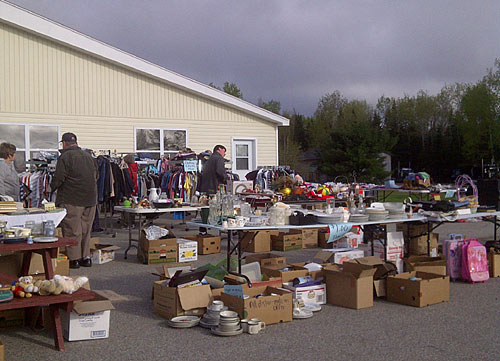 One of our giant summer yard sales.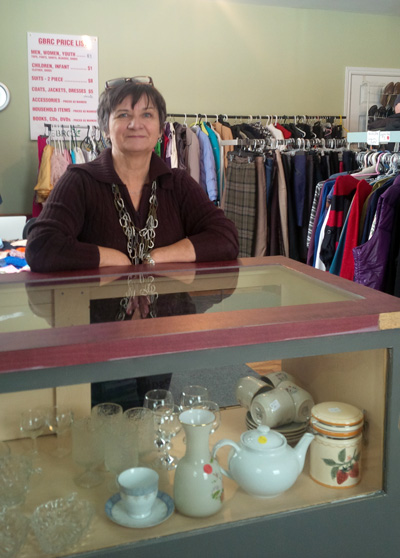 You'll receive a friendly greeting from one of our volunteers at the Thrift Store.